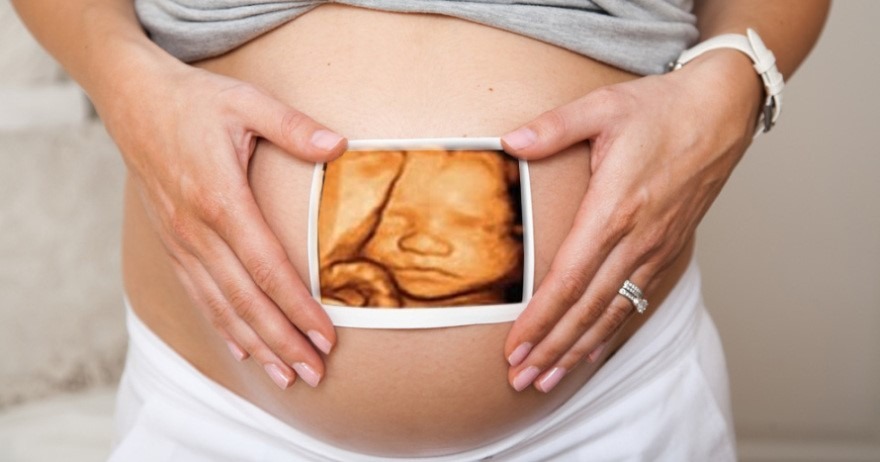 Want to see your baby's face before he or she is born? Serves for much more
With 3D/4D ultrasounds you will be able to see how your child grows and forms inside you in three dimensions and in motion in all your pregnancy ultrasounds. A unique and exciting experience for this special and unrepeatable moment.
But the best of all is that it is not only a matter of taking the photo home (which is also), but it can help gynecologists to complete biometric data of the baby.
Who performs it?
At the ERGO Clinic we seek the greatest safety and peace of mind for our patients; therefore, 3D/4D ultrasounds are performed exclusively by our gynecologists. This allows them to be diagnostic ultrasounds, a little extra quality to the exciting moment of seeing your baby for the first time.
One of the great advantages of ultrasound as a diagnostic test during pregnancy is that it is not dangerous, since no radiation is emitted during the procedure, only ultrasound. This is a totally safe process, both for the patient and the fetus.
What does it consist of?
The circuit consists of a 3D/4D ultrasound after each scheduled obstetric ultrasound (in 2D) and established by our medical protocol:
Week 8-9: first trimester 3/4D ultrasound scan
Week 11-13: 3/4D ultrasound after Eba-Screening (combined ultrasound and analytical).
Week 20-22: second trimester 3/4D ultrasound scan
Week 32-34: 3/4D ultrasound of third trimester
If you book our circuit before the 16th week of pregnancy, we will perform an extra ultrasound (between weeks 14 and 17) in 3D/4D to know the sex of your baby.
Individual price of 3D/4D ultrasound: 150€.
3D/4D circuit pack: 550€.